Fieldbus diagnostic handheld FDH-1 and PAtest replaced by PB-Q ONE
May 28th 2020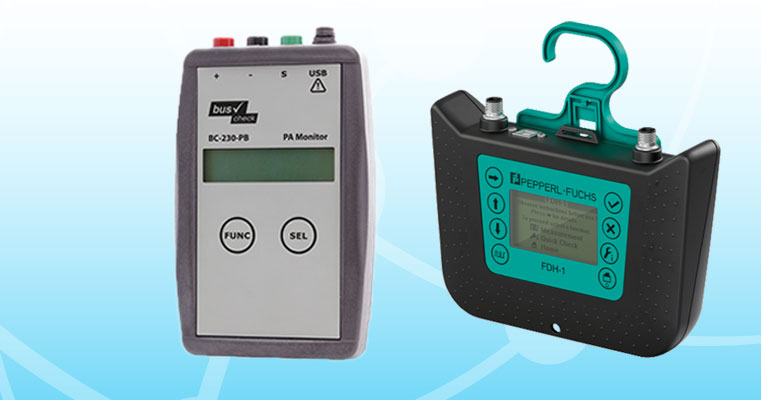 The PROFIBUS Tester PB-QONE is a cost-effective, highly functional replacement.
In many industrial sectors, PROFIBUS has been providing trustworthy service - in some cases, for more than a decade. To ensure the dependability of the PROFIBUS, occasional maintenance work is necessary, and even more so the longer the PROFIBUS has been in operation.
Indu-Sol's in-house developed PROFIBUS Tester PB-QONE is a simple, modern, and intuitively operable measuring device that has already been tested on the market. The PB-Q ONE can be used for both PROFIBUS DP and PROFIBUS PA, with the adapter, making the Fieldbus Diagnosis Handheld FDH-1 and PAtest measuring devices obsolete.
The compact PROFIBUS Tester carries out measurements efficiently, even if they are rarely used and without much previous knowledge, thanks to the clear displays, easy evaluable quality diagnostics according to the traffic light princinple and many other convenient functions. The physics and communication of the PROFIBUS network can be reliably evaluated within seconds and without great effort, in offline and in online analysis. In addition, the PB-Q ONE is the PROFIBUS Tester on the market to offer the complete topology detection during operation.
For Indu-Sol customers who have already purchased the Fieldbus diagnostic handheld FDH-1 or the PAtest, support is always available at 678.880.6910 or support@indusolamerica.com.